DEPENDABLE PRODUCTS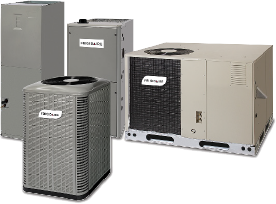 Residential and light commercial products
Innovative packaging that assures products arrive dent-free
QR codes on product labels link to online technical literature
Panelized jackets make equipment easy to service
Smaller footprints for easier transport and replacement
ALL-ALUMINUM COIL TECHNOLOGY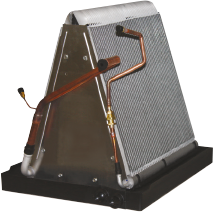 All-aluminum coil technology for increased durability, increased eco-friendliness and smaller footprints.
The all-aluminum coils have fewer factory braze joints, increasing reliability.
30% less refrigerant helps reduce costs, giving the contractor a competitive edge when it comes to pricing. Plus, it saves time for the servicing contractor.
COMPREHENSIVE SUPPORT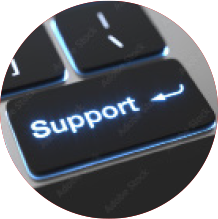 Technical support professionals have over 275 years of combined industry experience
On-site technical training along with a 24/7 online platform - edgetekhvac.com
Online charge calculator helps with installation and troubleshooting
Mobile-friendly technical literature library
QUALITY ASSURANCE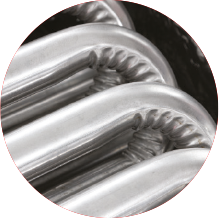 Demand Flow Technology (DFT), Frigidaire HVAC's patented manufacturing process, ensures that a quality check is performed at each assembly point.
Computerized inspections to eliminate human error during manufacturing. These computer-controlled inspections build on each other, making it impossible to skip over one test and move on to the next.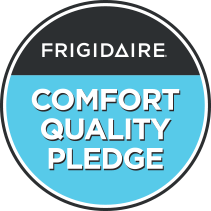 10-Year Comfort Quality Pledge
If the heat exchanger in your gas furnace or the compressor in your cooling system fails within the first 10 years (after product registration), the manufacturer will replace the system with a like product under our Quality Pledge program. Registration is required for maximum warranty.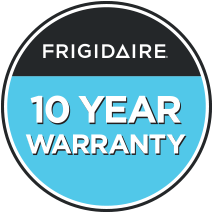 10-Year Limited Parts Warranty
A manufacturer's confidence is reflected in its warranty. That is why we offer one of the best warranties in the heating and cooling business – 10 years if the product is registered within 60 days of installation or occupancy. Registration is required for maximum warranty coverage.